Highland Park Lock & Locksmith Emergency Eviction Service Highland Park, NJ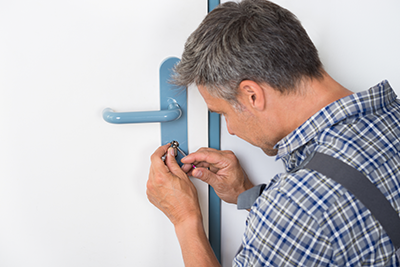 Evictions are unfortunate; a poorly turned out transaction that results in animosity between the two parties involved. Rarely are evictions carried out in a civil and agreeable manner. Most of the times, non-payment of rent, violation of agreement terms, unacceptable social behavior, or indulging in criminal activity incites landlords into taking the extreme step of evicting the tenant from the property. If you're dealing with a problematic tenant, you can't just change the locks by hiring emergency eviction services and lock them out of the property.
Before you hire an eviction service, you must:
Establish a clear understanding as to why you want the tenant off your property

Try to talk it through and arrive at a workable recourse

Hire an attorney if you do not think a solution is achievable out of court

Serve multiple notices to the tenant

Gather enough evidence to substantiate your claims during legal proceedings

Get the requisite legal order for eviction
What calls for an eviction service?
The unpredictability of human nature; there's no telling when your ex-tenant would turn on you and choose to misuse a key to your property to bring about harm. Revenge isn't something you could rule out; after all that had transpired, there would be nothing but bitterness and anger left. It's always wise to safeguard your property by ripping off their access completely. An emergency eviction service can help you with that!
Call the eviction specialists:
Owing to the sensitive nature of evictions, you can't just entrust the job to some random person you found on the internet. Remember, you're entrusting the security of your entire property and your future tenants to this person. What if they divulge your security information to interested parties at a price? For this reason, you must always choose firms that have a reputation and prior experience at providing emergency eviction services. Choose Highland Park Lock & Locksmith – we're renowned for providing quick and hassle-free services.
We can:
Rekey locks:
If all the locks that the tenant had access to are rekeyed, any old key that the tenant did not hand in, is rendered useless. This is a cheap and cost-effective way to bar former tenants.
Security upgrade:
Unconvinced that a rekeying is all it takes to keep tenants out? If you need a complete security overhaul, our emergency eviction service can help you with that too!
Schedule a meeting or hire us on an emergency basis now! Call 732-837-9257 !