Highland Park Lock & Locksmith High Security Locks Highland Park, NJ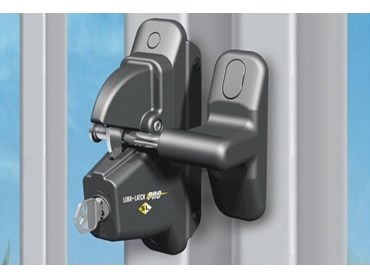 Almost every single day, we read reports of unfortunate break-ins, burglary, vandalism and more – all a result of lax security. While in a residential setup, it results in theft of recoverable assets such as jewelry, money, among others, commercial setups face even grave repercussions. Crucial data is stolen and sold to competitors, confidential information is divulged, reputations take a hit, and businesses bear huge losses in revenue. Poor security can topple a business overnight.
If you're a business owner, then you need to wake up, pay heed to the rising crime rates and put security on the top of your priority list today. The first place to begin with is your locks. Consult with Highland Park Lock & Locksmith to upgrade the locks with high-security locks and secure your premises against unwarranted threats!
Ramp up business security with high-security locks
Locks form the first line of defense, and if that isn't impregnable, then there's no point investing in state-of-the-art security systems. We recommend getting locks of the highest grade installed in order to thwart any break-in attempts into your property. Generally, there are three grades of locks, according to the ANSI standards, they are:
Of these three grades, the locks that are classified as Grade 1 are high security locks and generally more suited for heavy duty industrial and commercial applications, while the other grades are suited for small businesses and residential properties.
What makes up a high-security lock?
The locking systems are put through a stringent series of tests to test their compatibility in meeting commercial security requirements. This involves subjecting them to weight tests, door strikes, and adjudging the cycles the lock can withstand. A high-security lock must have the following characteristics:
The highest levels of steel is used to provide drill resistance

Unique keyways are used to make the lock bump, pick and rake proof

Heavy mounting screws used to make difficult to beat a lock off

The keys to the lock are heavily controlled and restricted
They can withstand adverse conditions, physical impact, and any manipulation
Choose genuine products:
The market is filled with cheap imitations of popular locks that will only downgrade your security instead of upgrading it. Trust no one but Highland Park Lock & Locksmith. We source the highest quality locks from the best manufacturers. We generally recommend top brands like Schlage, Primus, ASSA, Mul-T-Lock, Medeco and can help you pick the right high -security lock for your commercial establishment.
Consult with our experts in Highland Park, NJ today. Dial 732-837-9257 !